1
---

Individual Consult
For an "outside the pillbox" consulting on all areas of your practice, working one-on-one, while I help you implement, tweak, brainstorm and grow your business in less time, avoiding the pitfalls, while capitalizing on my experience over the past 25 plus years. Consults are $325 per hour and 50% Can be applied to future coaching packages booked within days.
Find out More and Book Now
2
---

Monthly Consulting Packages
This is perfect for the individual who has gone through my mentorship, or the individual who knows that they want consistent coaching once or twice per month.These monthly packages provide a combination of in-person/virtual meetings paired with coaching access to me via the app, Voxer, where you can message in the moment to address issues that come up and get real-time feedback and accountability support. Included in this is access to:
The Functional Pharmacy Elixir Monthly Membership site
The Functional Pharmacy Elixir Blueprint
The Functional Pharmacy Elixir Marketing Program
So below are the two package options:
Package 1: $299/month
- 1one-on-one coaching sessions (60 minutes each)
-
unlimited Voxer and email access (10a-6p M-F)
CLICK HERE TO BOOK
Package 2: $499/month
- 2 one-on one coaching session (60 minutes each)
- unlimited Voxer AND email access (10a-6p M-F)
*Auto-billed every 30 days, cancellable at any time
3
---

Four month mentorship container
A 4-month program designed to create, implement, grow, and/or take what you are doing to the next level,
while creatively designing additional opportunities congruent to your practice.
Robert designs this program over the 6 Pillars of Growth he has discovered over his past 25 plus years in the industry,
to meet you where you are at, and take you where you want to go.
Find Out More and Book Now

It is an amazing time to be a pharmacist who wants to carve their own path, and make their own impact. If you are ready to grow your foot print in the functional medicine industry, contact me today


---
Hear what other practitioners are saying...
"

I encountered Rob in a CE that he presented, and the information was so transformational that I made the effort to seek him out on social media to see if he had a mentorship program. I immediately signed up without hesitation. Under his mentorship the journey of the next ten years was condensed into 3 months! He provided so much clarity as to where I was going and what my niche and next steps should be. I am forever grateful for his commitment to me, his mentee and his guidance on this journey.

"


-Johann Beukes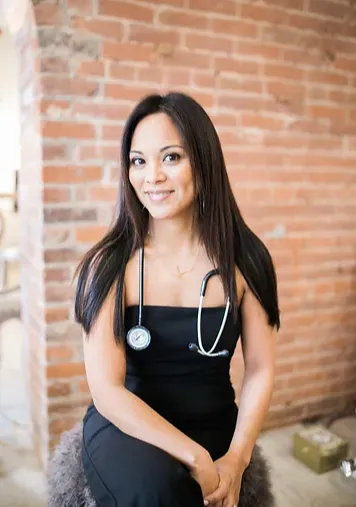 "Rob has been invaluable to my practice. The nuances that he addresses, from medication management to supplement dosages, in relation to lab values and lifestyle has made a tremendous impact to the outcomes of my patients. I believe every medical practice could use the assistance of a functional pharmacist, especially one that is trained through Rob's program.

-Kay Corpus MD